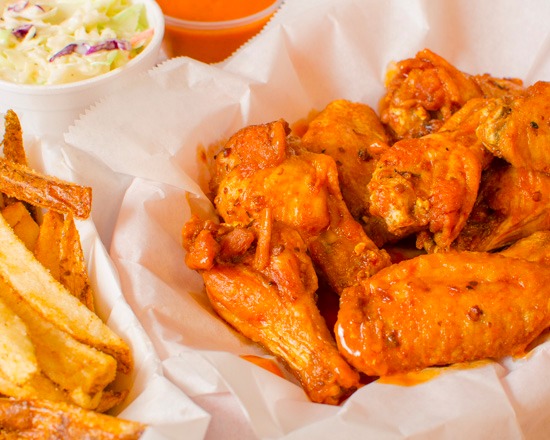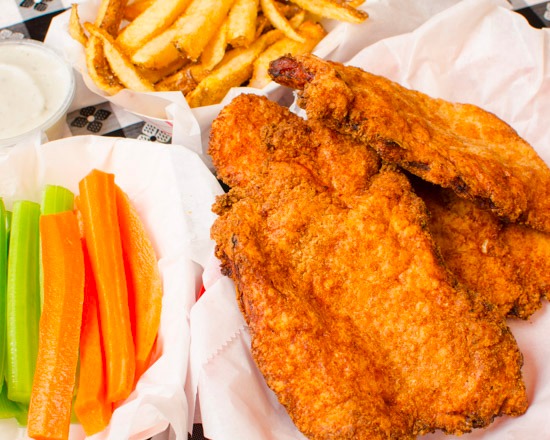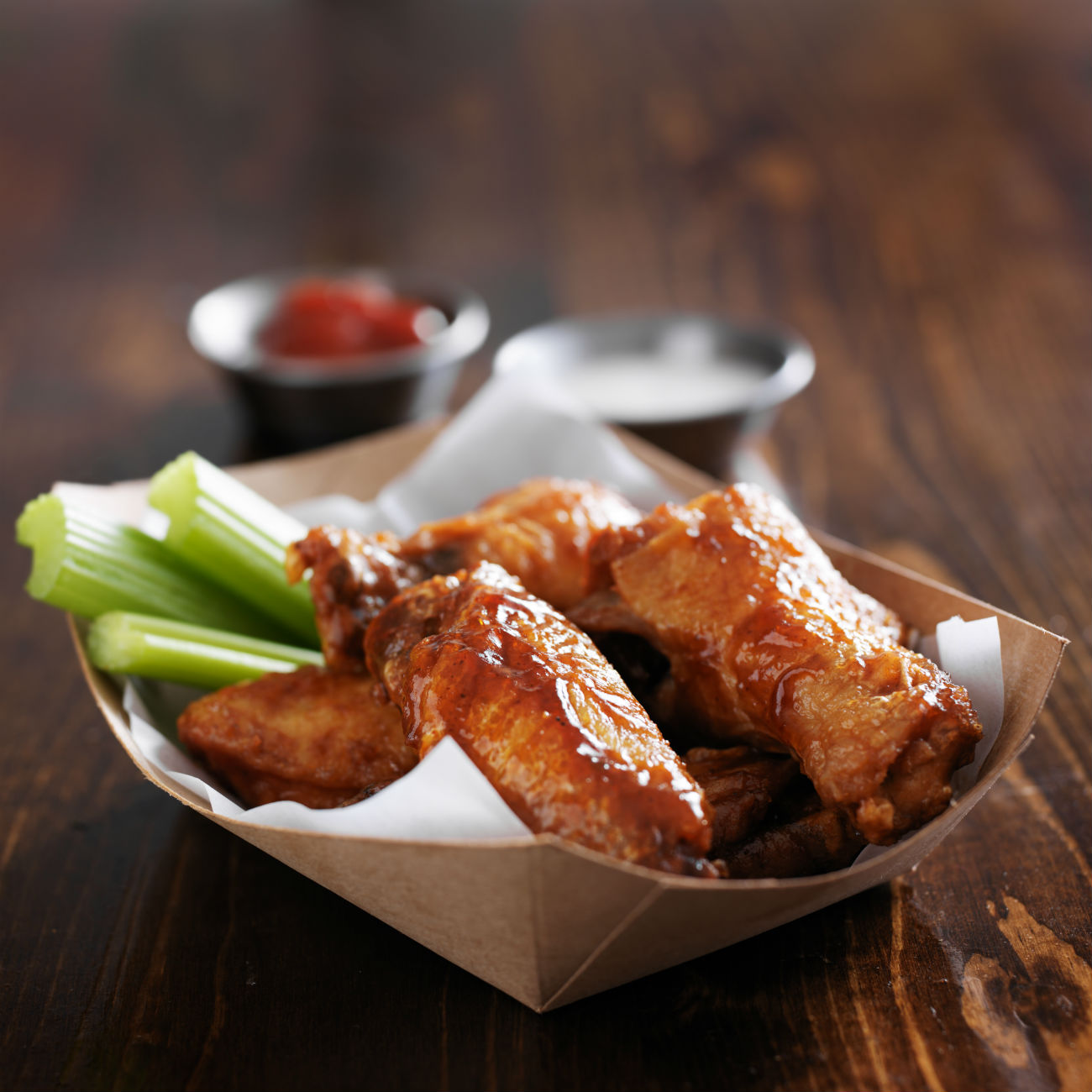 Daily Specials
Monday - $.79 Wings
Order any quantity of fresh wings and pay only 79 cents per wing. Cover these wings with your choice of great sauces. Boneless wings are also available at the 79 cent price as well.
Tuesday - $1.89 Tenders
Get our great chicken tenders, so large you won't believe your eyes.
Wednesday - $.69 Boneless Wings
Happy Hump Day. The weekend is almost here. Celebrate with our easiest-to-eat wings for a price that will leave you wanting more.
Thursday - $1.88 Regular Fries
Treat yourself to the perfect side order. Made from fresh potatoes, seasoned to perfection.
Sunday - $5.49 Hot Chicken
Quick and Tasty! Available in Hot or Mild. Three quarter to one pound chicken breast with wing.
Meal Deals
Meal Deal #1
7 Wings with your choice of 2 sauces, regular seasoned fries and a 20 oz fountain drink
$9.69
Meal Deal #2
10 Wings your choice of 2 sauces, regular seasoned fries and a 20 oz fountain drink
$11.89
Meal Deal #3
3 Tenders your choice of 1 sauce, regular seasoned fries and a 20 oz fountain drink
$9.99
Meal Deal #4
Chicken Tender Sandwich two fried tenders, lettuce, tomato, pickles, sauce, regular seasoned fries and a 20 oz fountain drink
$9.99
Kids Meal
Your choice of a regular size popcorn chicken, grilled cheese, 4 wings (traditional or boneless) or 1 jumbo tender, served with an 8 oz seasoned fry and 16 oz drink
$5.99
Family Meal Deal
35 wings, two large sides (your choice of Fries or Picnic Pasta), and three 20 oz drinks.
$39.88
WB CLASSIC Chicken Sandwich Meal
One fried tender, lettuce, tomato, pickles, cheese and our signature mayo with regular fries and a 20 oz drink.
$8.99
Nashville Hot Chicken Meal
Three quarter to one pound chicken breast with wing, with regular fry and 20 oz drink. Your choice of seasoning or wing sauce.
$8.99